Many people are nervous the 2020 presidential election will crash the housing market. But it's not that simple.
Why? Because other factors have a greater impact on real estate — the strength of the economy, unemployment rate and consumer confidence to name a few.
So while the market might slow down slightly, there are a number of reasons you should still be excited about US real estate heading into the election period.
What Past Elections Taught Us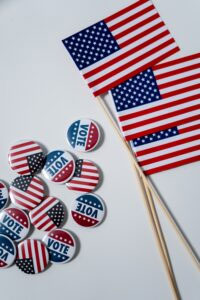 It is perfectly normal for the real estate to slow down this time of year.
Market activity tends to drop about 10% between October to November but that figure can rise up to 15% in an election year.
However, any effect the presidential election has on the market is always temporary.
In fact, the first year of a president's term is when the market is strongest, regardless of which party is elected.
Experts Predict a Strong Market in 2021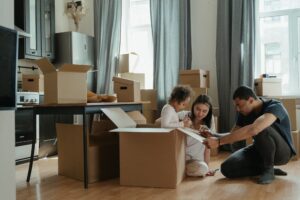 Many economists and real estate experts are optimistic the 2021 home price growth will be the best it's been in years.
A recent Zillow home price expectations survey projected prices in 2021 to increase by 2.7% on average. This is the most promising it's been since 2018.
There are five main factors that influence the housing market: economic growth, unemployment, interest rates, consumer confidence and supply.
And while an election year might cause a small blip in consumer confidence, it is not as big a factor on the overall strength of the market.
A smaller inventory and historically low interest rates are currently creating a booming seller's market.
Mortgage rates are hovering at about 2.89% as of October 8, and are expected to stay strong into next year. It's no wonder experts are saying now is the time to sell.
What Does This Mean for You?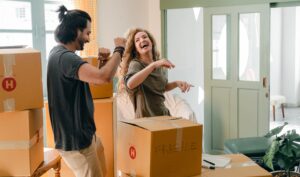 Will the 2020 presidential election crash the housing market? Well, you can expect the real estate market to slow down over the next month or so. But the important takeaway is you will most likely be unaffected.
If you're looking to buy a home then having an experienced agent gives you the best chance at finding the best deal — even with less houses on the market.
And if you're looking to sell, then you're likely to see a big return on your investment right now.
The best thing you can do is ask a real estate expert what your best options are. There is so much more that goes on beyond buying and selling homes. It's so important to get an independent, unbiased professional to help you figure out what your best options are.
Talk to one of our team members at TJ Homes and together we'll develop an effective strategy to help you accomplish your goals.
CONNECT WITH US