We all know the real estate market can be a rollercoaster, swinging from buyers' markets to sellers' markets and back again. But the 2021 housing market was something new altogether. The combination of low interest rates and low housing inventory created a unique landscape for buyers and sellers alike.
Although some people might be hoping that 2022 will bring back the "normal" pace of things, they might be disappointed. All the forecasts are predicting more stability, but we're likely to keep seeing relatively low interest rates and housing shortages.
Let's take a deeper look at how the real estate market performed this year and what experts think it will look like in 2022.
2021 in Review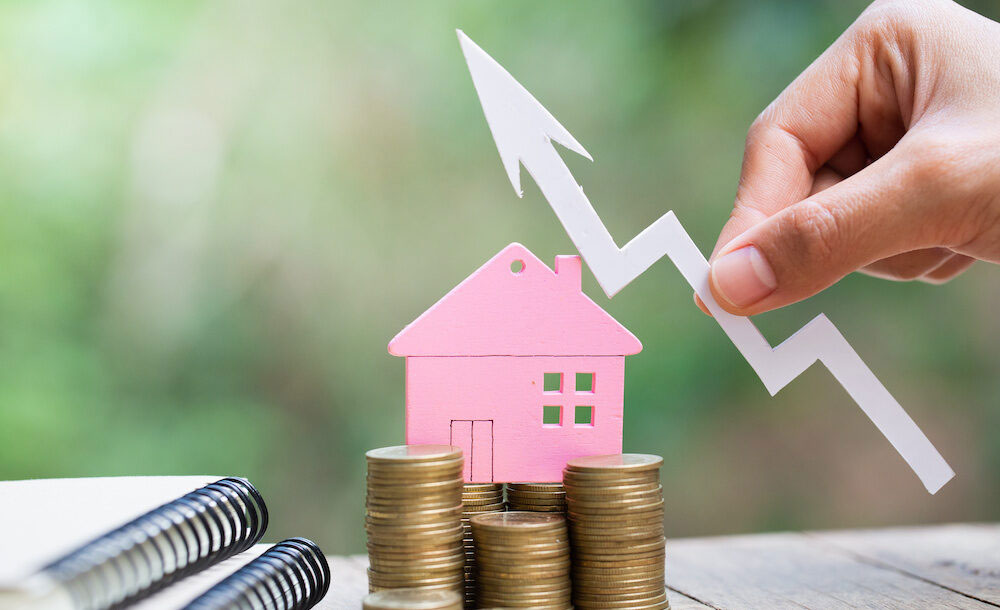 This year was one of the fastest paced and hottest years we've seen in the real estate world in a while.
It all started with record low mortgage rates driven by the wake of the COVID-19 pandemic combined with the low housing inventory to create what one buyer simply called "madness." All types of buyers from couples to families to investors were competing to take advantage of low interest rates on the few available properties in their market. It was a seller's paradise but a buyer's gauntlet.
In this market we saw home values increase an average of 10% compared to 2019. Most homes considered multiple offers and even some went for more than their asking price and far more than their appraisal.
Many buyers were forced to make cash offers just to have a chance. This led to an eventual stall on the "madness" that started the year. Many buyers have since decided to wait until the market stabilizes or turns back in their favor. Even more sellers have decided to take their houses off the market or not list at all because they were worried they wouldn't be able to find a new home of their own.
To really understand the 2021 real estate market, you have to look at each aspect individually.
Home Inventory
Overall, there was a shortage of houses in 2021, which was part of the reason competition was so fierce. But before purchases and listings started cooling off at the end of the year, the inventory of homes on the market had been steadily increasing. In fact, listings reached their peak in September with 646,854 active listings nationwide.
After this spike, new listings began to fall for the first time since April. The number of houses for sale decreased by 3.9%, which was the first indication that sellers were waiting out the chaos too. This stall in listings could be a sign of the market moving back into balance, but we'll discuss that more in our predictions for next year.
Despite decreasing listings, it's still a competitive market. Average list times were sitting at 43 days in September and have stayed around that mark. Bidding wars are still common between consumers and investors and cash in hand often wins the battle.
Home Value
It's no secret that houses are getting more expensive. You probably saw many high-priced homes in your area at the beginning of the year. You might start noticing a few price cuts here and there toward the end of this year, but in general, home values are still climbing. This comes from the shortage in housing inventory, which drives up demand.
In June 2021, home prices across the country surged. They were up 24.8% year-over-year, reaching a median sale price of $386,888. In September, the Zillow Home Value Index rose 1.6% from August, 18.4% year-over-year. This set a "record-high pace of annual appreciation," pushing the average home value up to $308,220.
Since then appreciation is still pushing strong, but it has started to slow down from those record highs. Currently, appreciation is closer to 1.5%.
Mortgage Rates
Mortgage rates hit some historic lows this year. Many experts agree the rock bottom interest rates were a driving force behind the swell of real estate activity.
Rates fluctuated month-to-month during 2021, but overall they stayed around or under 3%. At the beginning of the year, buyers and sellers alike were clamoring to take advantage of the opportunity. But since it's become clear these low rates aren't going anywhere fast, most people have slowed their search.
Some were concerned the rates might spike after the Federal Reserve met in early November, but that prediction proved false. Although there wasn't a spike, mortgage rates are still steadily rising in the U.S. for three primary reasons:
Inflation – Higher inflation rates usually lead to higher mortgage rates. The U.S. was at a "13-year high" inflation rate in September 2021.
Increased spending – Consumers are starting to return to their normal spending habits, which drives economic activity and can raise mortgage rates.
COVID-19 declining – There are fewer COVID-19 cases in most areas now than last year. This has eased many people's fear and uncertainty, which was keeping rates low to encourage spending.
Even with rates on the rise, they're still comparably low to what's considered normal. The final quarter of 2021 is expected to feature the highest mortgage rates of the year somewhere between 3.2% and 3.3%.
Michigan vs Other States
Michigan residents saw one of the most competitive markets in the country this year. At the year's start the housing inventory dropped significantly, causing a shortage in homes and driving competition through the roof. Buyers were fiercely combatting investors to get their hands on a home and there were even waiting lists just for a showing.
As the market has started to stabilize, so have things in Michigan. This statement is relative to the pandemonium that started the year, though. In some counties, home prices are still as much as 10% higher than last year and the market is still short on inventory.
It's not entirely clear when a "normal" real estate climate will return to the state, but things should start becoming more manageable in 2022.
Real Estate Market Predictions 2022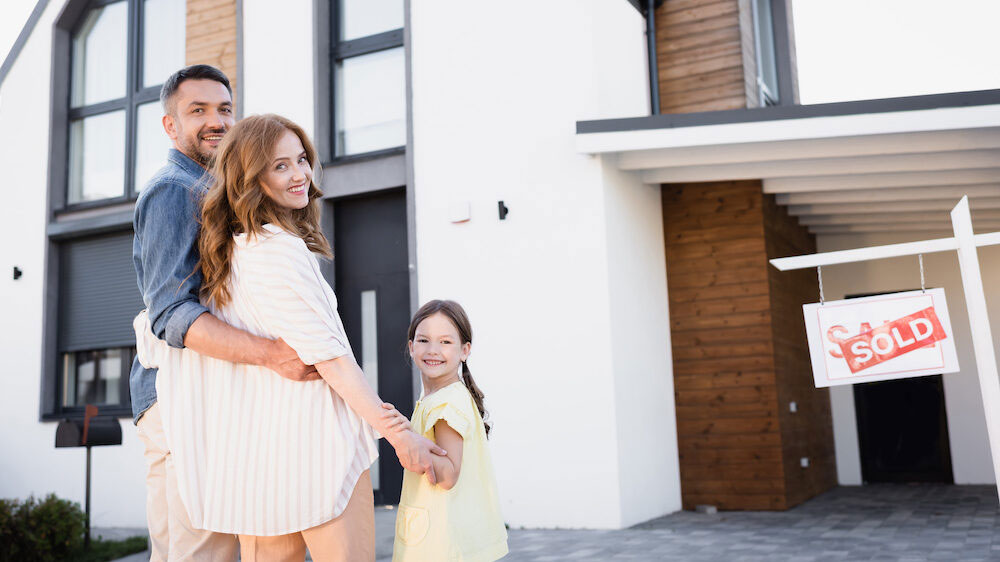 2022 is looking like another strong year for the real estate market.
Home values will likely continue to increase, although not quite at the rates we saw in 2021. Interest rates are forecasted to continue climbing as well. Both of these factors should create a more balanced market that benefits both sellers and buyers.
A major difference many experts are anticipating is more sellers in the market after the dip in inventory we saw mid-year this year. Those who were wary of selling might see the signs of stabilization and feel comfortable listing their homes again. As more houses are listed, new sellers will likely hop in to strike while the iron's hot.
The greater inventory in the market, the less competition for buyers. This will allow them to be a little more picky and take their time finding the perfect home. Buyers and sellers should regain their equal footing in sales by meeting in the middle on things like basic repairs and other closing costs as competition and cash offers decline.
Overall the market will still be hot, but 2022 is predicted to offer more balance and stability than the "madness" of 2021.
Home Inventory
As the market stabilizes more people will be incentivized to list their homes, which will help to create a deeper bank of inventory and moderate demand.
A balanced market is traditionally known to have four months of inventory. This means if no new homes were listed, it would take four months to sell every home listed. The start of 2021 featured about two weeks' of inventory. As the year progressed, that rose to 1.2 months. Most experts are predicting that by the end of 2022, we'll see about 2 months of inventory leaving the market with only a 50% housing shortage.
Home Value
Home values are expected to continue rising, although at a much slower pace. We're predicting a 7% increase in value, down from 16% in 2021.
We discussed how the average price of homes soared in 2021, but this spike is considered the peak of growth. It's not likely 2022 will see continued significant increases, but appreciation is still expected in moderate figures. The CoreLogic HPI Forecast indicates home prices will increase about 2.2% year-over-year from August 2021 to August 2022.
Mortgage Rates
Mortgage rates are already on the rise and predicted to continue that upward trend. Experts say rates are likely to grow by at least half a percentage point next year. In some areas, they could grow to anywhere between 3.4% and 4%.
Although they're expected to grow, it is from historically low numbers. So interest rates are likely to remain relatively low compared to historic rates as the economy continues to recover from the pandemic.
How to Make the Most of the Market in 2022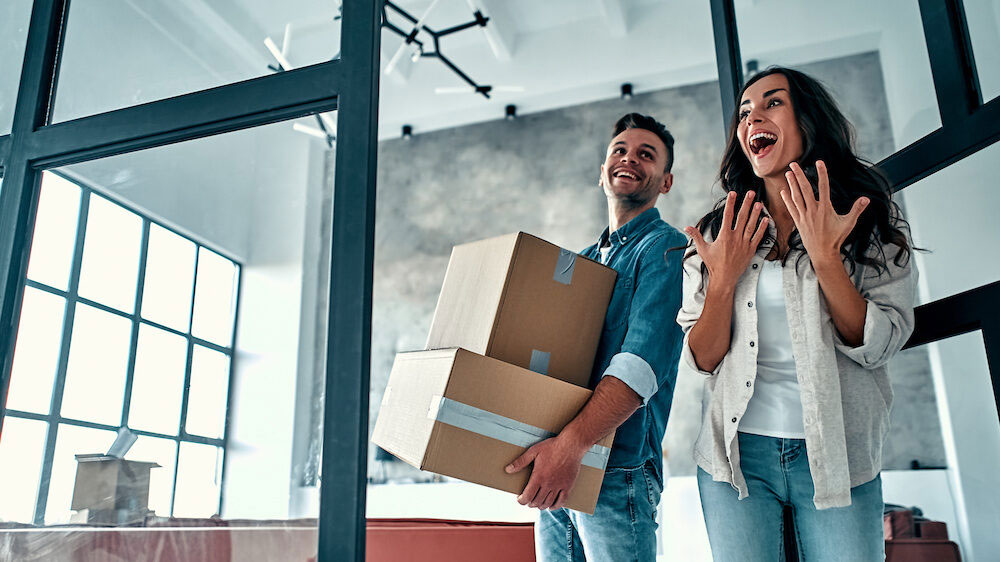 If you plan to stay in your home for at least the next few years, consider refinancing your mortgage. Typically, refinancing is in your best interest if you can lower your rate by at least 2%. So if you have an interest rate over 4%, you'll want to refinance now before rates increase.
If you're looking to sell for a maximum profit, now is the time. Selling your home is likely to be easy, but keep in mind that finding a new house might be more difficult. You'll need to be prepared to make offers quickly and may have to make some concessions on your "wants" list due to the limited inventory.
Buyers might still feel hesitant in this market, and that's understandable. Your next move depends on your situation and if you can be reasonably competitive with other buyers in your area. In markets like these you generally have two options:
Buy when home values are high but get a low interest rate.
Wait until home values decrease but get a higher interest rate.
It all depends on if you'd rather pay now or later.
Starting Your Search
A maddening market is clearly difficult to navigate on your own, but even calm markets can overwhelm consumers. No matter what happens in 2022, working with an experienced realtor can ease your stress and help you make the most of the market. These professionals know the ins and outs of your area and can guide you to the best decision for your situation and goals.
TJ Homes has a team of realtors ready to help you find your new home. Contact us today to get started!
Schedule a Strategy Session
Contact Us Page
"*" indicates required fields