The coronavirus pandemic has sent parents scrambling to figure out how to teach their kids at home. Here's how to get the help you need.
You Need a Home that Doubles as a Classroom
When you were searching for your home you had no idea it would have to double as a classroom.
No realtor told you the kitchen table would need to bear the weight of family meals and geometry textbooks.
Interior designers didn't arrange the living room so your grade-schooler would have the perfect background for video conferences.
You didn't size up the backyard knowing it'd be the only escape for recess. And you certainly didn't know mom of the year would need to become a teacher too.
The pandemic lockdown has filled parents across the country with worries: Is this pandemic going to disrupt my home's order? How do I continue to work or parent well? And most important, how do I keep COVID-19 from hurting my kids' health and school success?
You have every right to feel stressed — but you also need to know you're not in this alone.
How to Find Help Teaching Your Kids at Home
You don't have time to scour the internet to find the best ways to teach your kids at home during quarantine.
At TJ Homes, we've compiled the best information out there and put it all on one clear page so you can start the school year at home with confidence.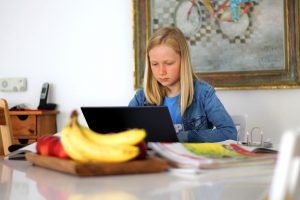 Learn how to get your kids to wear masks and then discover the best resources for virtual learning — math, science, reading, social studies and more.
We've also included information on where to find food when you need it and helpful links for home and rental assistance.
You Deserve Less Stress
You're a great parent and the coronavirus pandemic is not going to take that away from you.
With the right tools, you can make your home a great learning environment.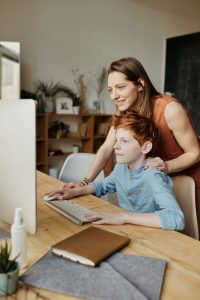 Good information will help prevent your kids from losing progress in school and help you safeguard the rest and comfort you deserve to enjoy at home.
These resources have helped children learn more and parents worry less. This year they can do the same for you.
Bookmark this Page
So click this link and bookmark the page. Read it now and save it so you can return to it throughout the school year.
Breathe a sigh of relief knowing you have access to answers when you need them.
No one expected their home would need to turn into a classroom, but with just this little bit of help, you can do a great job teaching your kids at home during the COVID-19 pandemic.