As realtors, we want to make sure people love their home for a lifetime. But we also know that a home changes as you do.
Sometimes you have a new idea and want to give the bathroom a facelift. Maybe you want to try something different to make your kitchen more functional. Or perhaps you're hunting for updates that will help get your home ready to sell.
Most of the time these home renovations turn out great. But sometimes … they go so badly that they make us laugh out loud, facepalm and call a contractor right away.
We've seen it all as realtors. Browse our listings for some beautiful spaces or keep reading to discover the 5 biggest home renovation fails we've seen.
1 Bathroom with a… view?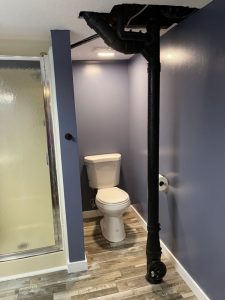 First on our list of the 5 biggest home renovation fails is this … gem.
We hope the owners never had to run to the bathroom in the middle of the night. If so, they might have ran right into this waste pipe.
That's right, that lovely pipe is part of the sewage system. So if someone ever had to use the facilities, well, talk about a room with a view!
And that's all we're going to say about that!
2 Wall to Wall Carpet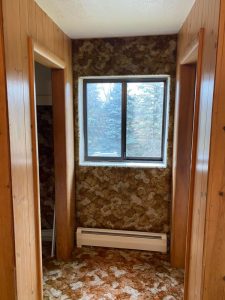 Okay we've heard of "wall to wall carpeting", but didn't think anyone took it this seriously.
In case you were wondering, paint is typically much cheaper. But maybe it's not as soft?
Check out some actual paint substitutes HERE. Notice carpet is nowhere on the list!
3 Hole-y Home Theatre System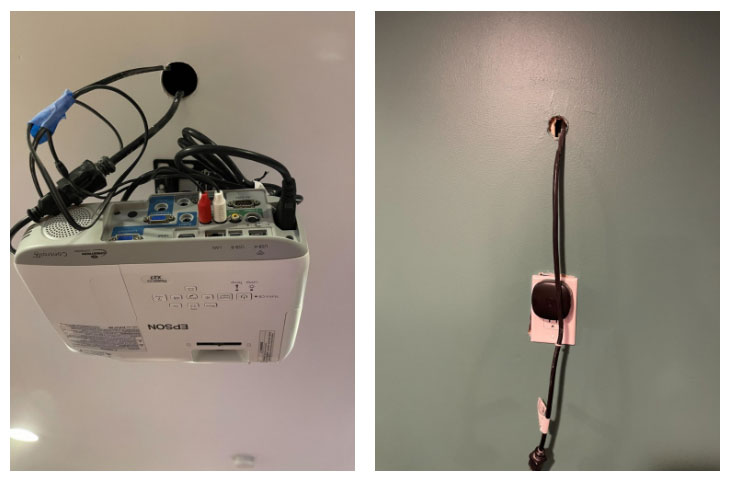 Home theatres can be amazing. They're elegant, fun and they make your home into a great space for entertaining.
But if you want to avoid home renovation fails, be careful setting up the projector!
These homeowners wanted a good setup. But instead of adding an outlet, they punched a couple of holes in the drywall and worked the cord through the wall.
The big hole in the ceiling doesn't exactly add resale value! Hopeful you don't get any attic dust on your popcorn…
4 'Walk-In' Closet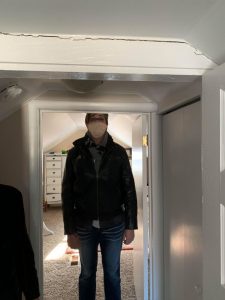 Everyone loves a walk-in closet. It can make any bedroom feel like a master suite.
But this closet takes the walk-in concept a little too far. You can't even get inside without banging your head on the door frame.
This home renovation fail really takes the fun out of your wardrobe. Plus, you'll need to start stockpiling hats to hide all of the bumps on your noggin.
5 The Bathroom is Just Around the Corner!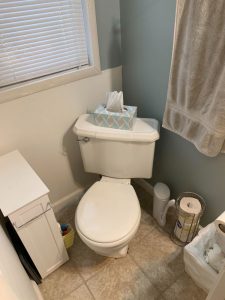 Speaking of bathrooms, we were a little puzzled when we came across this corner toilet.
Sure it saves a little space, but at what cost?
Nobody puts baby in a corner!
Which one of these takes your prize for the biggest home renovation fail?
Laugh now, but make sure you avoid these mistakes in your own home!
Your home is your biggest investment. It's well worth it to hire a competent contractor.
And if you're searching for a home to buy, keep an eye out for these home renovation fails. Some are no big deal and can be fixed easily. They might even help you get a better deal! But others are big red flags you want to take seriously. Ask your real estate agent to make sure you know which is which!