If you've decided to sell your house, it might seem like there are a million projects you need to complete before the listing goes live.
But you only have so much time (and money) to spend on home improvements. You don't want to spend weeks on projects that won't improve your home's selling price.
It's important that you focus on the simple things that make a huge difference.
That's why a good real estate agent will tell you to focus on one thing first: how to improve your home's curb appeal.
Curb appeal? Like most people, you may have heard the term before but only have a general sense of its meaning. But if you want to get top dollar for your home, you're going to need to know a little more.
In this article, we move past the generalities. We give specific answers to your questions — what is curb appeal? and why does it matter? And we give you 13 easy things you can do to improve your home's curb appeal. Every one of these mini-projects is cheap and easy. But they pay off big when it's time to list your home. A few minutes of reading, a couple weeks of sweat equity and your realtor might just call you with multiple offers.
What is Curb Appeal?
"Curb appeal" is all about how attractive your home looks from the street.
Does someone driving past say "wow, that place is beautiful!"? Or do they make a face and say "ouch, that front door is ugly — and do they even own a lawn mower"?
Harsh, I know. But that's how curb appeal works. It's a snap judgment — your home's exterior, front yard and entryway, all in one quick glance.
Why Does Curb Appeal Matter?
Curb appeal is a person's first impression of your home. And it's hard to overcome.
The smallest details will shape how someone views your home for a long time.
And if we're honest, that matters.
We believe every homeowner deserves to be proud of their home. No one wants to invite friends or family over and immediately start apologizing because of flaking paint or overgrown grass. You deserve to march your loved ones up to the front door with pride and feel confident as you invite them into your space.
While curb appeal matters every day, it becomes especially important when you're trying to sell your home.
Without good curb appeal, you won't be able to attract the right buyers. Once the "for sale" sign goes up in your yard, every passerby starts checking out your house. With bad curb appeal, people will forget your home as soon as they round the corner. But with good curb appeal, they might just tell everyone at work about "the cutest little place for sale west of Grand Rapids."
Curb appeal also makes a big difference when your home is listed online.
People browse Zillow quickly — they only stop when a photo really catches their eye. So it's important that your featured image stops buyers mid-scroll. If you show off beautiful curb appeal, people will engage more with your listing.
That gives you more offers and the best chance at selling your home for top dollar.
How to Improve Your Home's Curb Appeal
Refresh the Exterior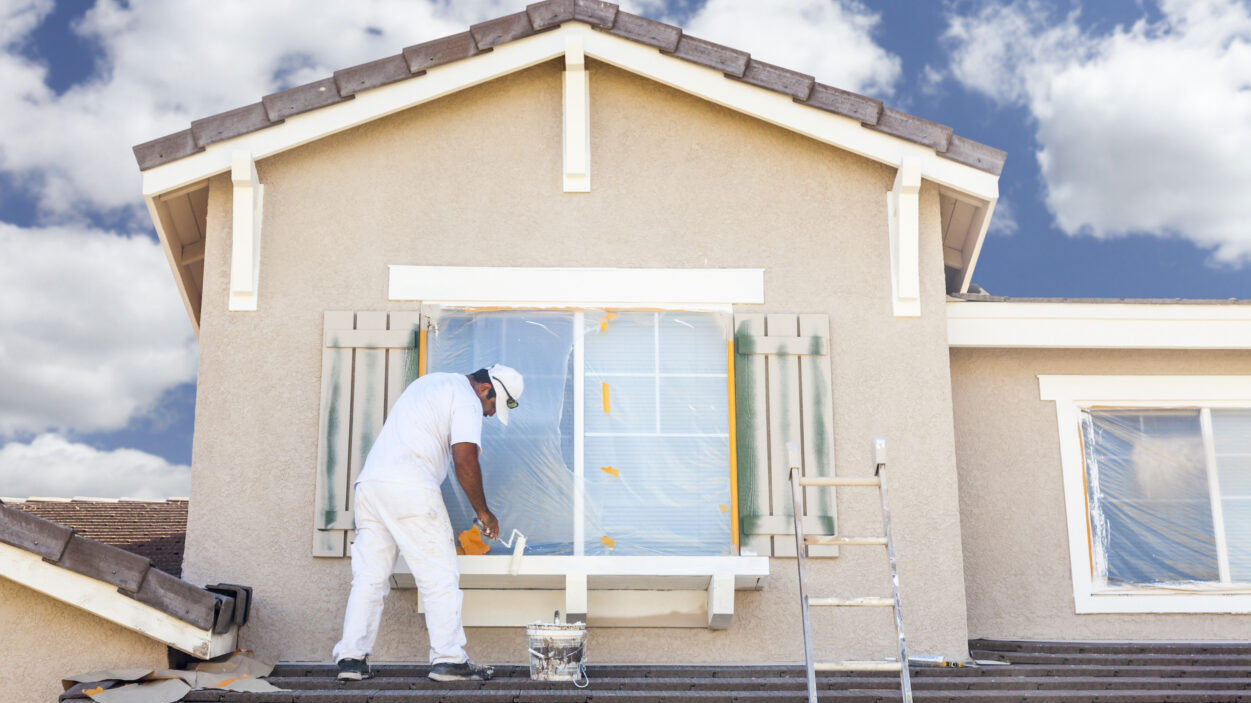 1. Wash the exterior of your home
Pro tips: Work in small sections at a time. For typical cleaning use soap and water. For mildew and more difficult stains, use a solution of water, dish soap and bleach.
Protect windows and plants before you turn on the hose.
2. Paint the house and trim
Pro tips: Keep it neutral. Grays or taupe colors give you the best odds of reselling. (Just make sure your house isn't the exact same color as your neighbor's.)
Perfect the Entryway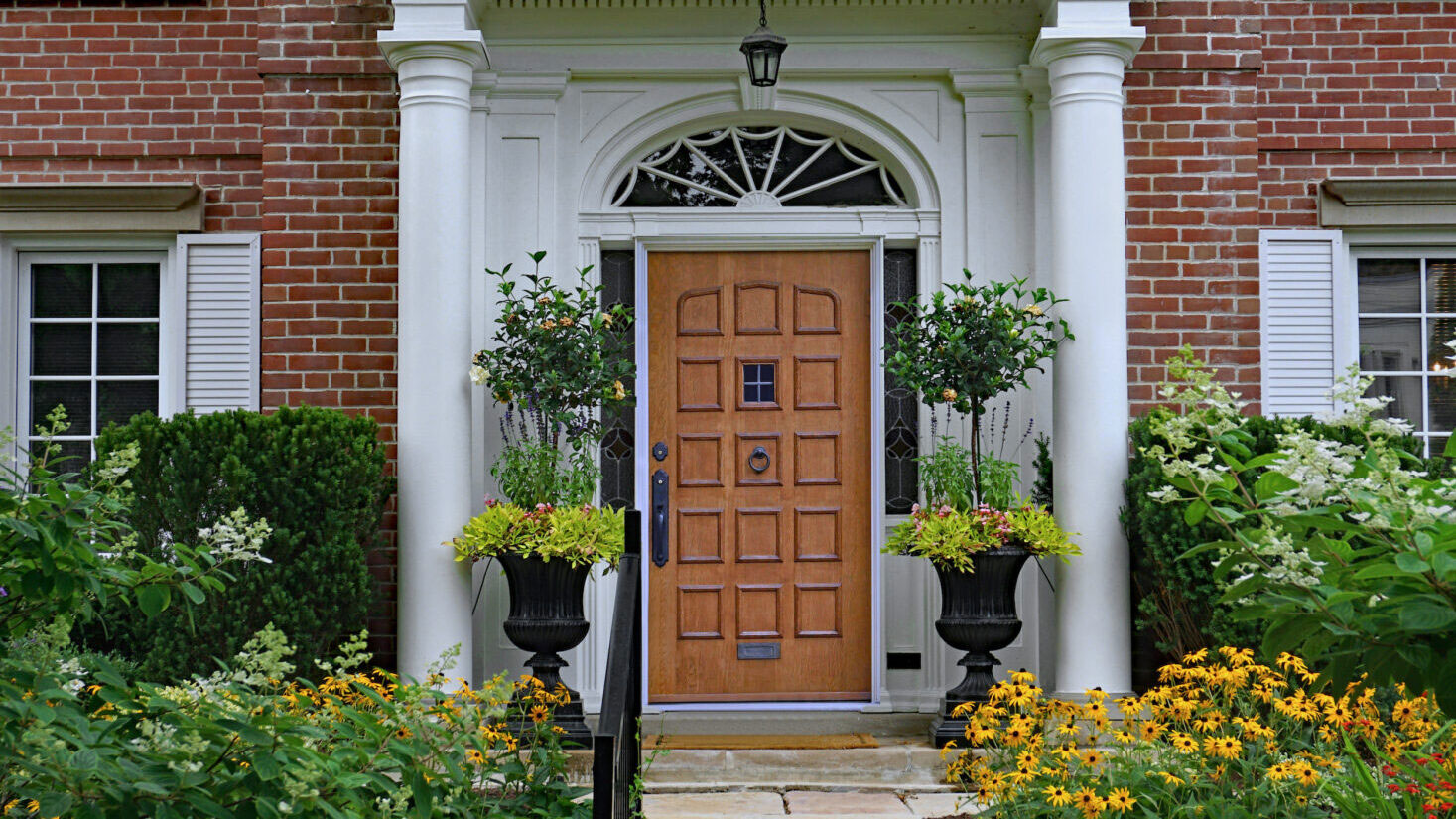 3. Make sure your house numbers are straight and rust-free
Pro tips: The most important thing is that they're easy to read from the street. Choose a style that fits your home, but don't get overly creative here.
4. Paint the front door
Pro tips: It's okay to choose a color that contrasts with the siding, but don't pick something too bright. You want to attract a wide range of people.
5. Put a flower pot by the front door
Pro tips: This is where you want to use a splash of color. The right flowers will make your entryway feel bright and welcoming.
6. Don't forget the welcome mat
Pro tips: There are a lot of options here, but it's hard to beat the classic coir welcome mat.
Tend to the Landscaping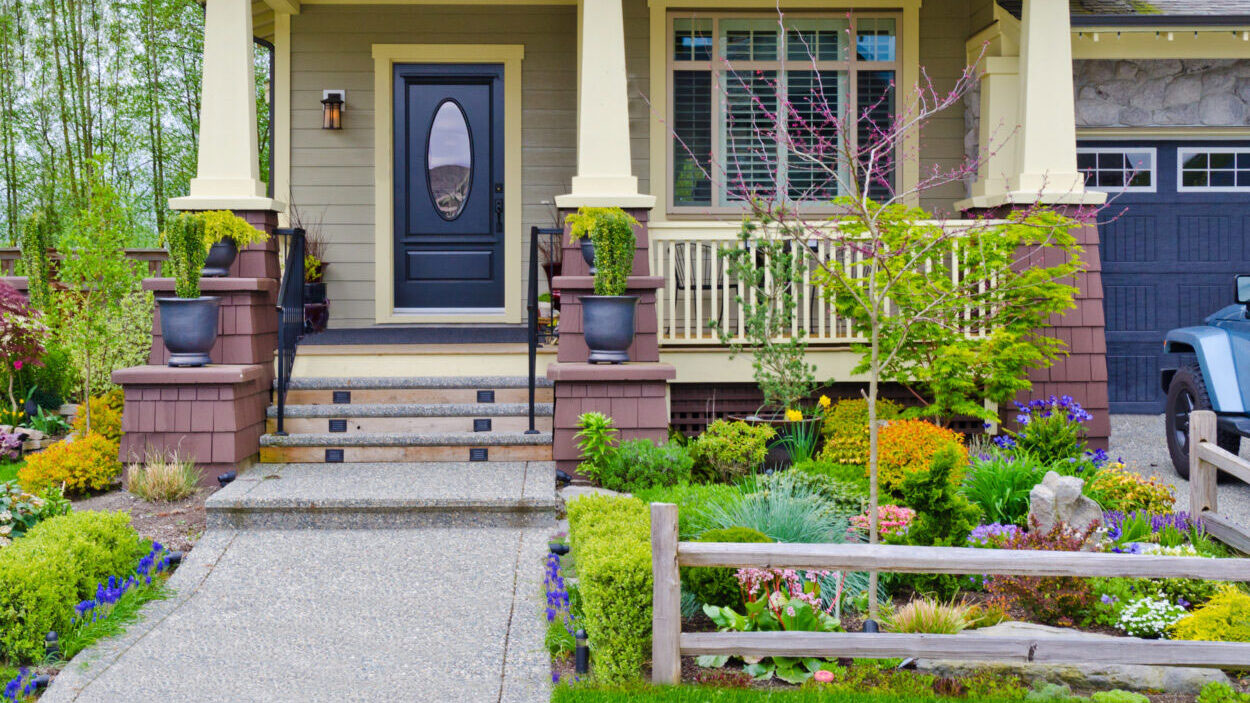 7. Put down some mulch
Pro tips: Think black or brown here. It's a classic look that draws eyes to the house.
8. Mow the lawn
Pro tips: While exact numbers vary depending on your species of grass, try to keep the lawn between 2.5-3 inches. To keep the yard looking its best, you may have to mow twice a week during showings.
9. Trim the shrubs
Pro tips: Save money and rent a hedge trimmer if you don't already own one. Many home improvement stores rent them out for the day or week.
10. Weed the driveway, flower beds and landscaping
Pro tips: If you can, wait until it rains. Weeds will come up much more easily if the soil is wet.
Clean, clean, clean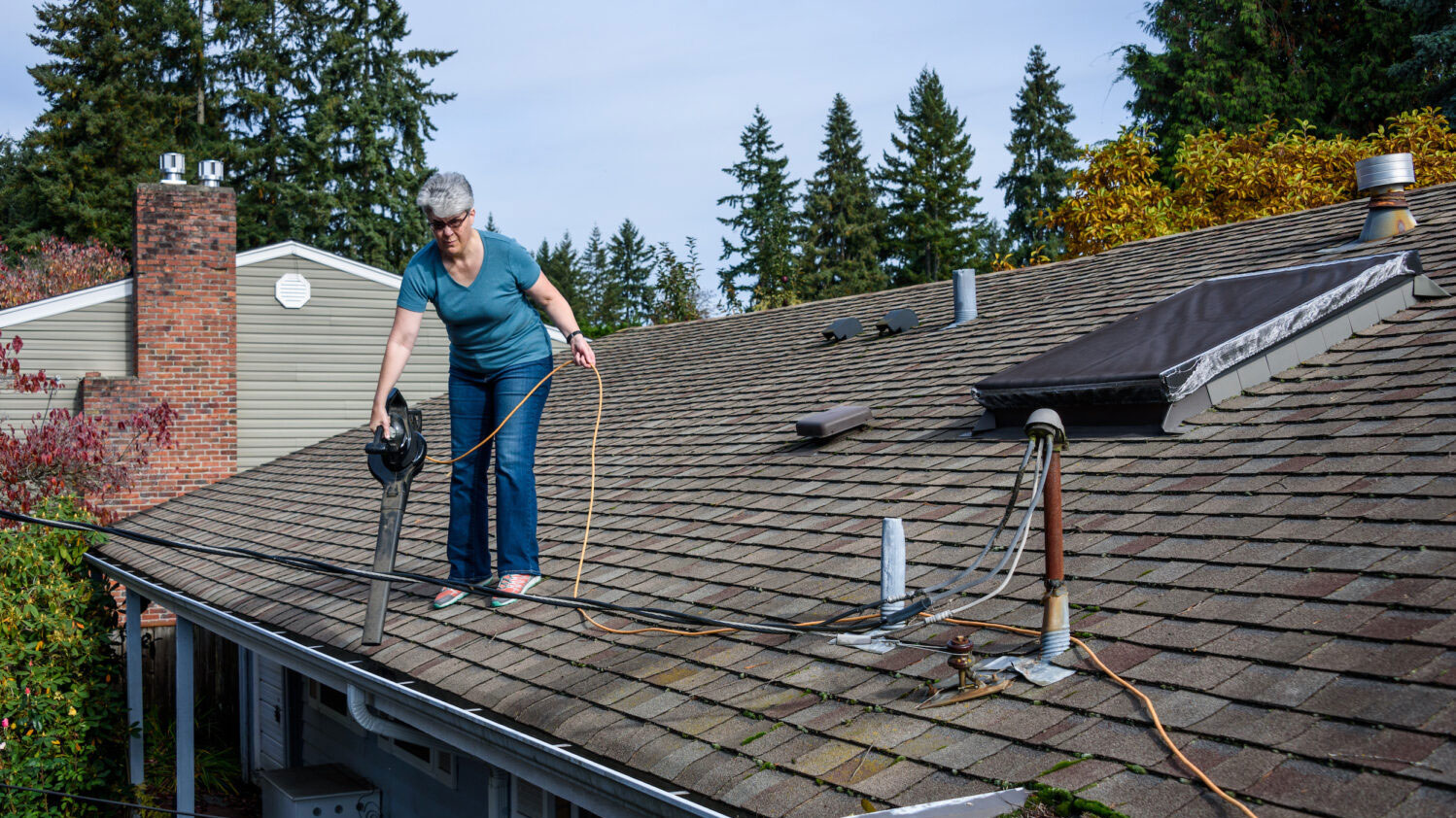 11. Remove spider webs
Pro tips: The easiest way to remove a spider web is with a vacuum cleaner.
12. Sweep the walkway
Pro tips: Power washing will get you the best results, but be careful not to ruin nearby grass with the water pressure.
13. Clean your gutters
Pro tips: This job can get kind of dirty so be sure to wear gloves if you're doing it yourself. Use a garden tool to scoop the gunk out into a trash bag.
Don't Have Time for Every Task on this List?
You'll notice we grouped each activity into one of 4 different categories. If you can't do everything on this list, try to choose a few from each category.
And don't be afraid to ask for help! Ask your real estate agent which projects are most important for your home. They'll be able to tell you which ones yield the highest return and help bring you top dollar. You might be surprised!
At TJ Homes, we even bring a designer in to help! They give you a personalized checklist so you know the projects — from curb appeal to interior decoration — that will make the biggest difference for your home. All at no cost to you.
Interested? Let's connect and get started!