Buying a home can be stressful — but it doesn't have to be. Not if you know all the steps ahead of time. Whether you're a first-time homebuyer or you're ready to upgrade your home, here are the seven steps to buying a house in 2021.
Building a Strategy
Determining if You're Financially Ready
Getting Pre-approved
Finding a Real-Estate Agent
House Hunting
Making an Offer
Inspections and Closing
Building a Strategy
Have you ever tried to cook a new meal without a recipe? Chances are you would have forgotten to add something or measured incorrectly.
Buying a house without a good strategy is similar. You want to make sure you have everything ready and prepared before you begin.
Here are a few things to consider when building a strategy:
What's the market like right now?
Are you in a financial position to buy a house?
Have you determined your debt-to-income ratio (DTI)?
What is your ideal neighborhood?
What does your dream home look like?
How can you find a good real estate agent to help you?
Knowing all of this information ahead of time makes the entire process easier. But most importantly, you'll know you're doing it right.
Are you Financially Ready to Buy a House?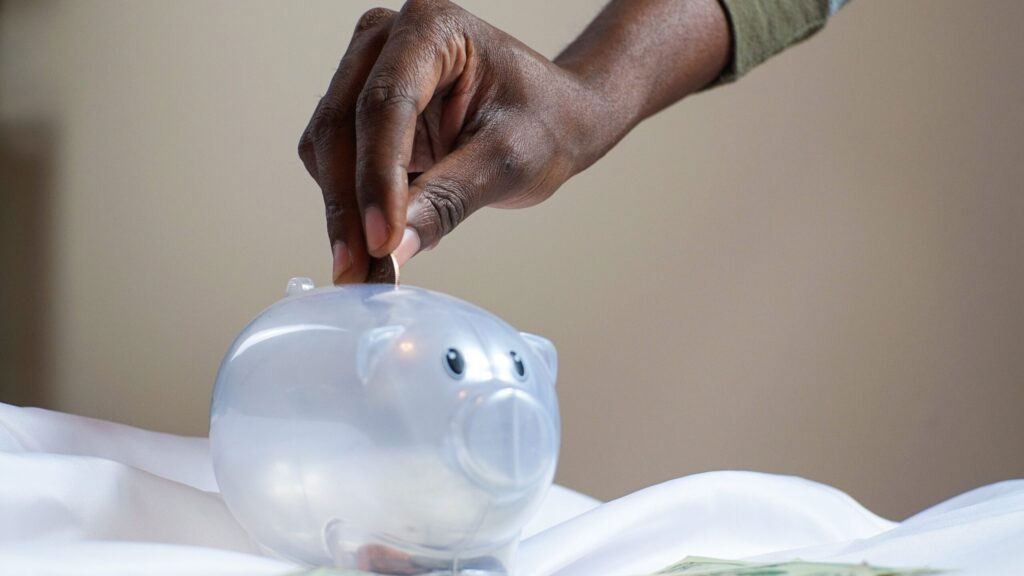 This is an obvious question to ask yourself but it can be hard to answer.
The first step is figuring out what your credit score is. This will determine what loans and interest rates you qualify for and how risky you are for mortgage companies.
You will need a score of 580 to qualify but a score above 720 will get you the best loan.
Beyond credit scores, do you have enough for a down payment? Normally, you want to put down 20% of your home price so you don't have to pay Private Mortgage Insurance (PMI).
Even if you had enough, is now the right time for you? Do you still have student loans or maybe car payments? Have you determined a budget for the house? Do you know how to estimate your monthly escrow payments?
Knowing where you are financially is important. You'll know how much to budget for the house as well as what your estimated monthly payments would be.
Getting Pre-approved for a Loan
Now that you have a winning strategy in hand, getting pre-approved for a home loan will be simpler. The key to getting pre-approved is proving to your lender that you have a steady income.
But it's important to think about what loan you need.
Here are three main types of loans:
Conventional loan – These are non-government loans and you can get one for as little as 3% down.
FHA loan – Federal Housing Administration loans are where the government insures your lenders in case you can't make payments. Here you can put down as little as 3.5%.
VA loan – These loans are reserved for veterans and others from the defense force. Backed by the Department of Veteran Affairs, you can get a VA loan without putting any money down.
Finding a Good Real Estate Agent
It can be difficult to know how to choose a good real estate agent. You want someone who understands exactly what your family is looking for and isn't trying to rush you to buy a home.
A good real estate agent can help you navigate the entire process; finding the perfect home, getting a loan and taking care of all the paperwork.
But their real value is in making sure everything runs smoothly.
Buying and selling your home will be among the biggest investment decisions of your life. Which is why at TJ Homes, we go beyond simply helping you negotiate a good deal. We help you build a better life. That's the type of real estate agent you need.
House Hunting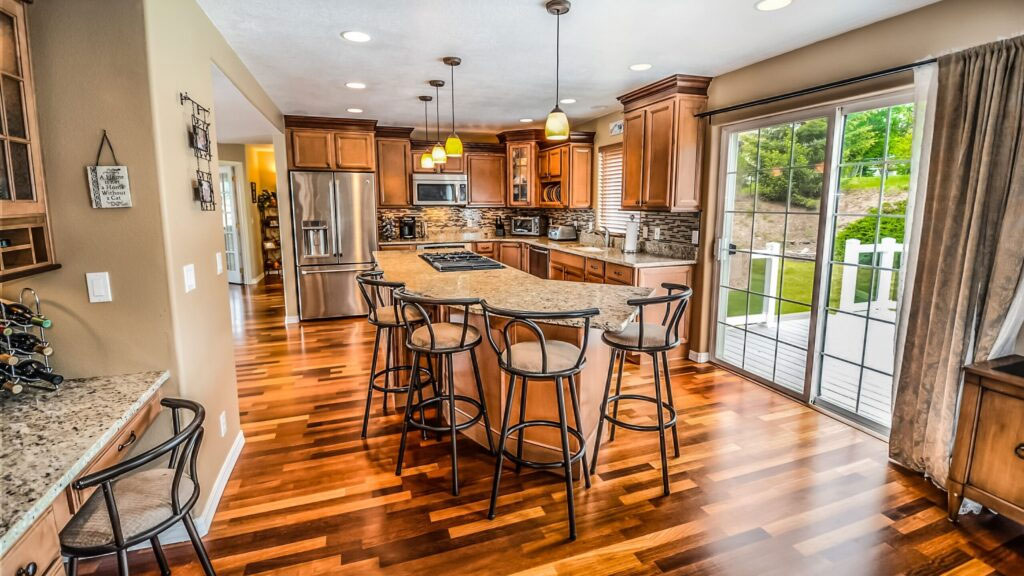 Most people find their homes online and then hire a real estate agent. But it's better if you find a good real estate agent first.
Finding a house is more than just scrolling through sites like Zillow or Realtor.com. You need to visit the property. You need someone who knows what to look for to go with you. And it needs to feel like home.
You need to be able to see yourself living here for years.
But there are other things to mindful of beyond the four walls of the house:
Location – You should always feel safe in your new home. Check to see how close it is to grocery stores, big box retailers and good schools. It'll also be good to note if you're close to noisy main roads or railroad tracks.
Don't be discouraged by easy-to-fix features like paint color, lighting or decor.
Home values in the neighborhood.
The average home buyer in the United States looks for almost 10 weeks before they end up having an offer accepted. So don't be discouraged if you don't find the house you're looking for straight away.
Making an Offer
When you're ready to make an offer there are a few things you need to be mindful of.
First, there are likely to be other people doing the same thing. It's a competitive market right now.
Second, it will take some time to reach a deal and might even require a second offer.
Finally, you will need to prepare a purchase agreement.
Luckily, the homeowner's strategy you developed earlier will help you bid competitively. This will be based on the perceived home value, the market, and how much other homes in the neighborhood sold for. But having a good real estate agent will make this process easier. They will help you navigate negotiations and build a strong offer.
Getting an Inspection & Closing on the House
Every lender will need an appraisal before they give you money to buy a home. It's a rough estimation of how much the house is worth.
But an inspection is different. An inspector will thoroughly assess the livability of the home. They'll look for things like electrical wiring that isn't up to code, how worn out the roof is, how old your furnace is and maybe even look for any potential cracks in the foundation.
Even though an inspection isn't required to get a mortgage loan, it would be wise to get one before you close on the house.
An inspection gives you another opportunity to negotiate with the seller. Working with an experienced real estate agent is crucial because they serve as your advocate following an inspection. After closing you are responsible for any damages or major repairs.
Managing the Paperwork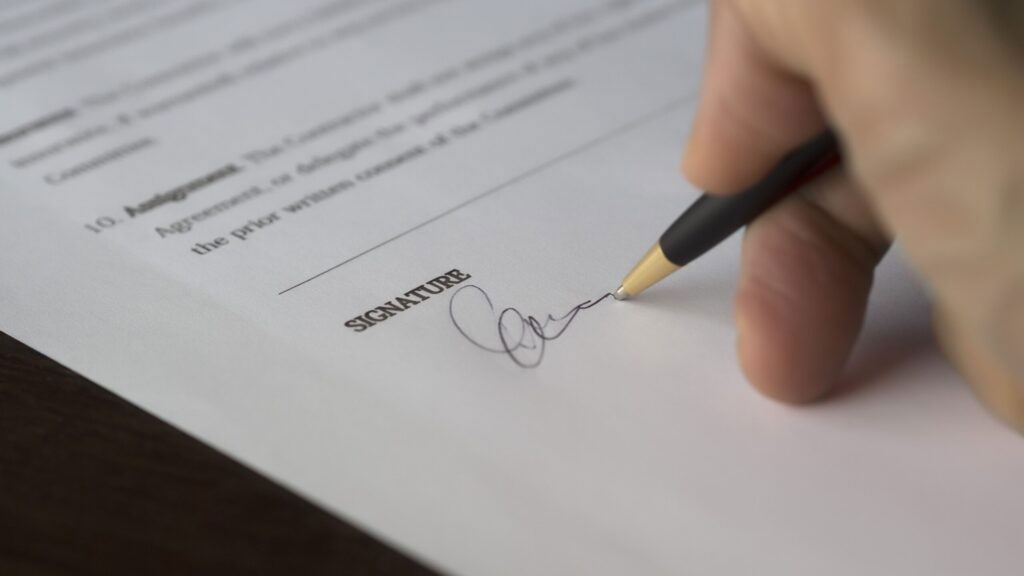 Here is where you really need to pay attention.
Most of the time the home buyer pays for things like closing costs, prorated property tax and insurance on top of the cost of the house.
Make sure you factored this into your original offer.
There are also other costs you need to be aware of. You will be responsible for the appraisal, title search and even credit-report. So don't be alarmed when you see these extra charges.
If there is anything you don't understand, make sure you ask your buyer's agent.
But once you sign on the dotted line and all the payments have gone through, you will typically move into your new home within a month or two.
Summary
Congratulations, now you're a homeowner. Time to move in and start making new memories.
This was a simple breakdown of the buying a house in 2021. But the journey doesn't end here.
Make sure you continue to invest in the home. Regularly updating your house and its appliances will mean less problems further down the road. It also means, when you are ready to sell your home, you will have helped to increase its value.
We know it's a lot to take in. But spending the time to plan this out gives you the best chance at finding your dream home. At TJ Homes, we walk you through the entire process. From developing your own homeowner's strategy to buying your home and even through the inevitable challenges that come after that.
If you're ready to conquer the market and get the deal done right, then schedule a strategy session with one of our experienced agents today.
Schedule a Strategy Session
Contact Us Page
"*" indicates required fields